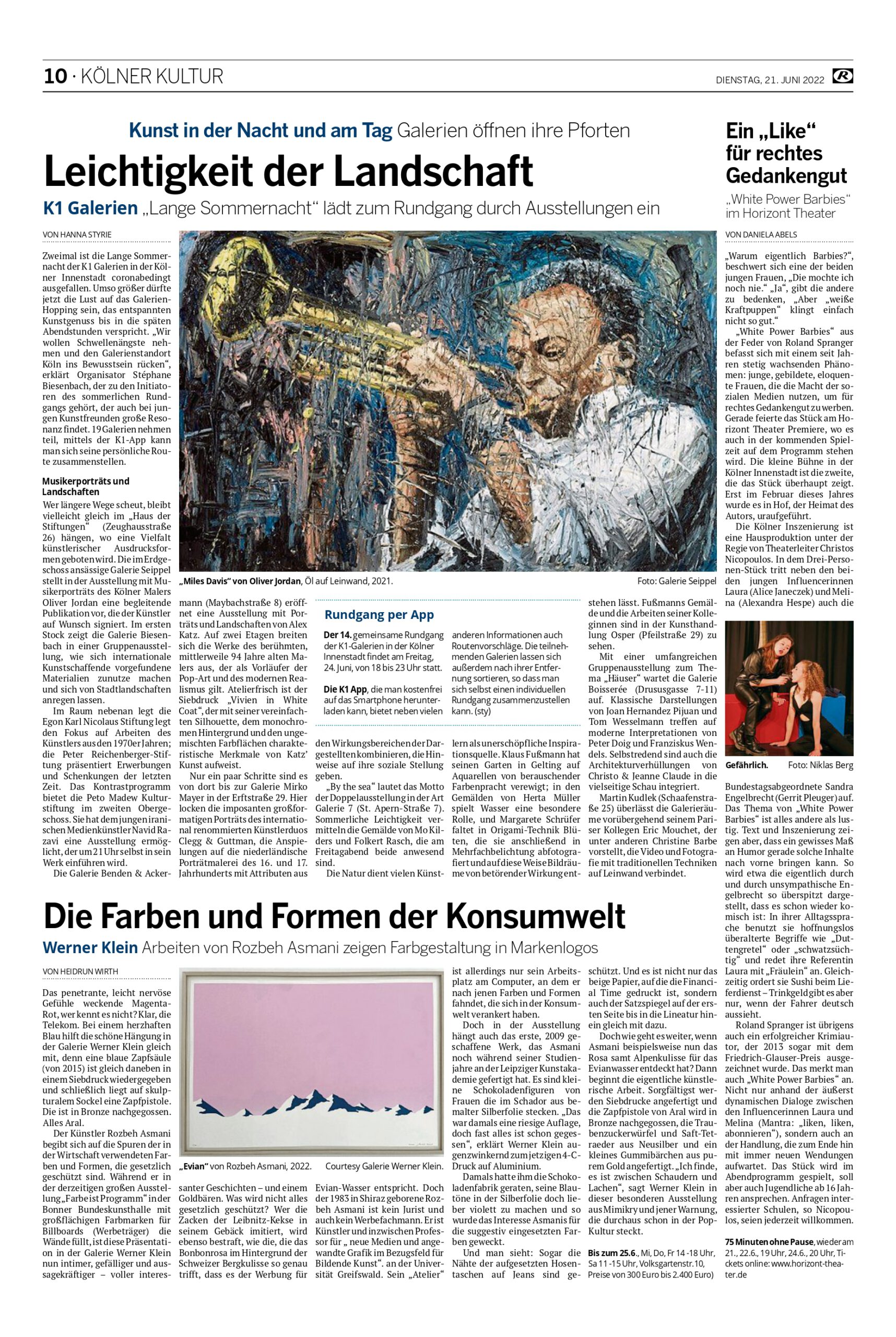 Anyone who has opened himself to the work of Oliver Jordan takes part in the process of deceleration and simultaneously learns the new definition of realism in contemporary painting.

Michael Euler-Schmidt and Andreas Blühm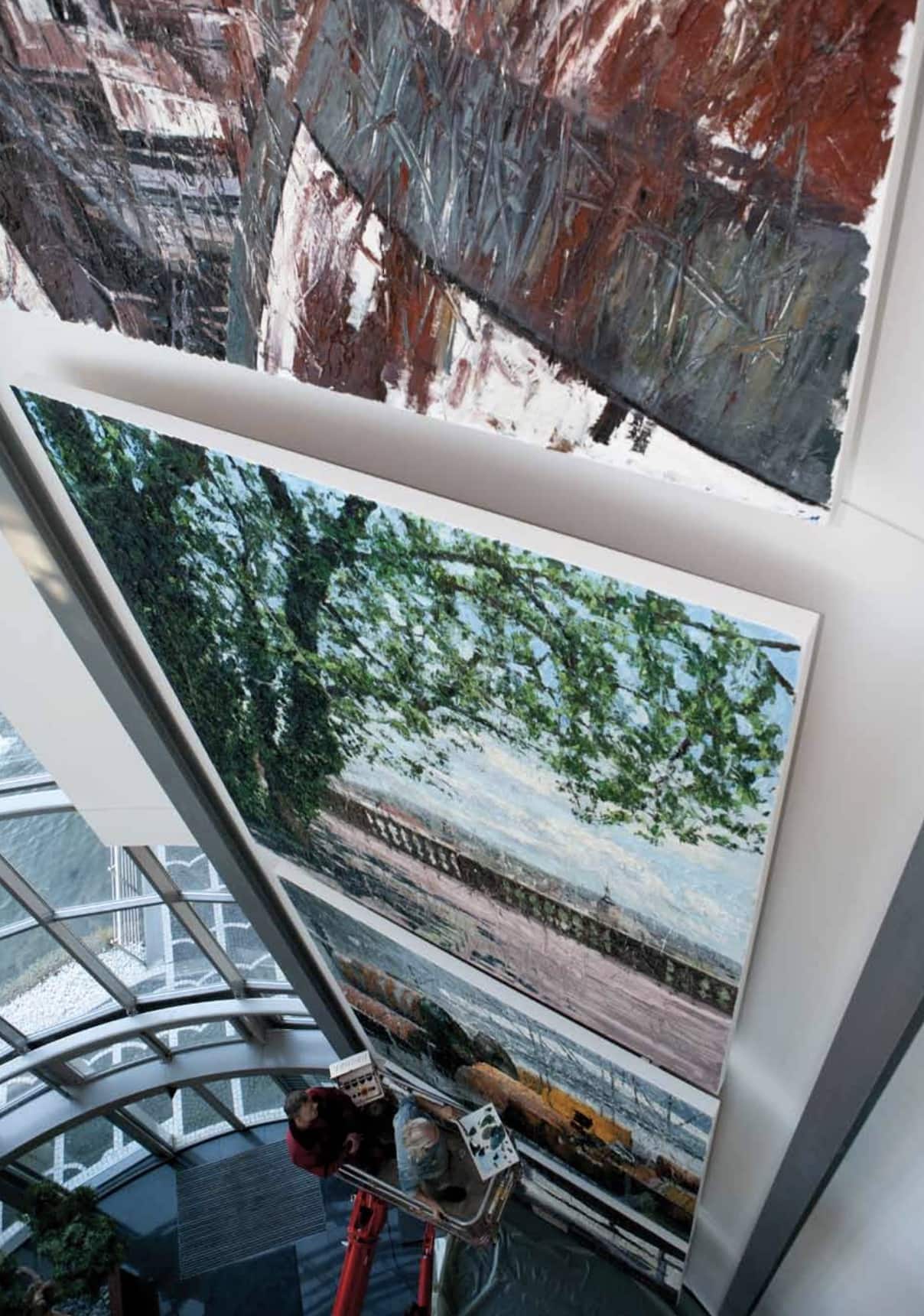 Oliver Jordan painting for Meiser headquarter in Schmelz-Limbach, Germany.
Biography
...
His works are characterised by multiple layers of meaning, ranging from pencil drawings and oil sketches to rather more physical and to some extent monumental canvasses.
Common to all pieces is a contrastive dialogue between a precise, formalised structure and liberal, rhythmic deconstruction. Jordan gives his paintings a powerful, masterful treatment, creating multilayered, wall-dominating objects that, from close up, reveal abstract rivers of colour.
At the same time his motifs project an astonishing visual presence, with an illusion lurking beneath the surface.
The impasto technique Jordan applies lends his paintings a sensual character in terms of both surface structure and colour.
...
Triptychon Gustav Mahler, Igor Strawinsky, Arnold Schönberg
Oil on canvas | Each 800 x 300cm | 2001/02
Work details
Portraits
A selection of Oliver Jordan's portraits
Oliver Jordan painting Bowie